Nothing is greater than to see the smiles on the children's faces when they get a new book; and, then, ask shyly, but politely, "May I take two?"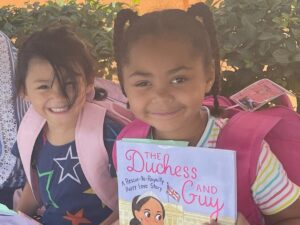 It all began in 2021 with the little library we established in front of members Brian and Louise Bowman's home in the historic Lincolnville section of St Augustin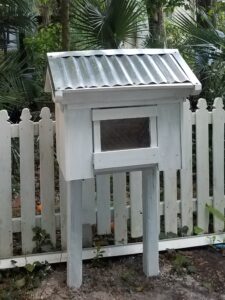 Upon registering our library with The Little Free Library organization, we became aware of several resources of free books for nonprofit organizations. And what better place to share those books was the Head Start Program in the St. Johns County Schools.
With the first group of books we received from Lisa Libraries, we shared the books with the Head Start Children during their Monday Funday program which took place every Monday evening during the school year.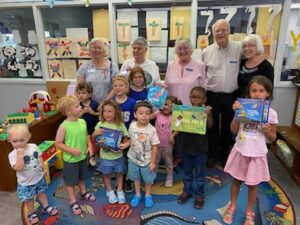 When the school year ended, we extended our literacy services to assist the St. Johns County Summer VPK program by providing books for their Read with Me Weekends program. The Read with Me Weekends program allows families the opportunity to build their own home book libraries at no cost to them and encourages family engagement by bringing the love of reading into the home environment. With the help of the Lisa Libraries, Altrusa members were able to distribute 444 books within an 8-week program period.  By providing just one book a week to students, Altrusa was able to support cognitive and language development by encouraging a lifelong love of reading amongst St. Johns County's earliest learners.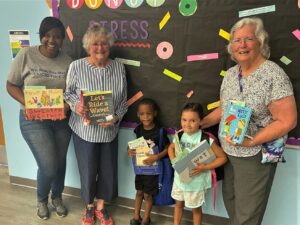 Altrusa members A. Martine Smith, Mimi Cooper and Chris Plant share books with children in the Read with Me Weekends Program. A. Martine Smith is also the Title I Family and School Partnerships Program Specialist with St. Johns County School District.
Altrusa would like to extend a special Thank You to The Lisa Libraries who provided over 400 free books for the programs; the friend of Altrusa whose generous donation covered the cost of the books' shipment; and, A. Martine Smith who so enthusiastically has shepherded Altrusa's participation in this program.