Altrusa St Augustine and St Johns County Schools Head Start Program Fall Fest
Costume Parades, Harry Potter Magic, Swinging Donuts and Oozy, Gooey, Yellow Slime!!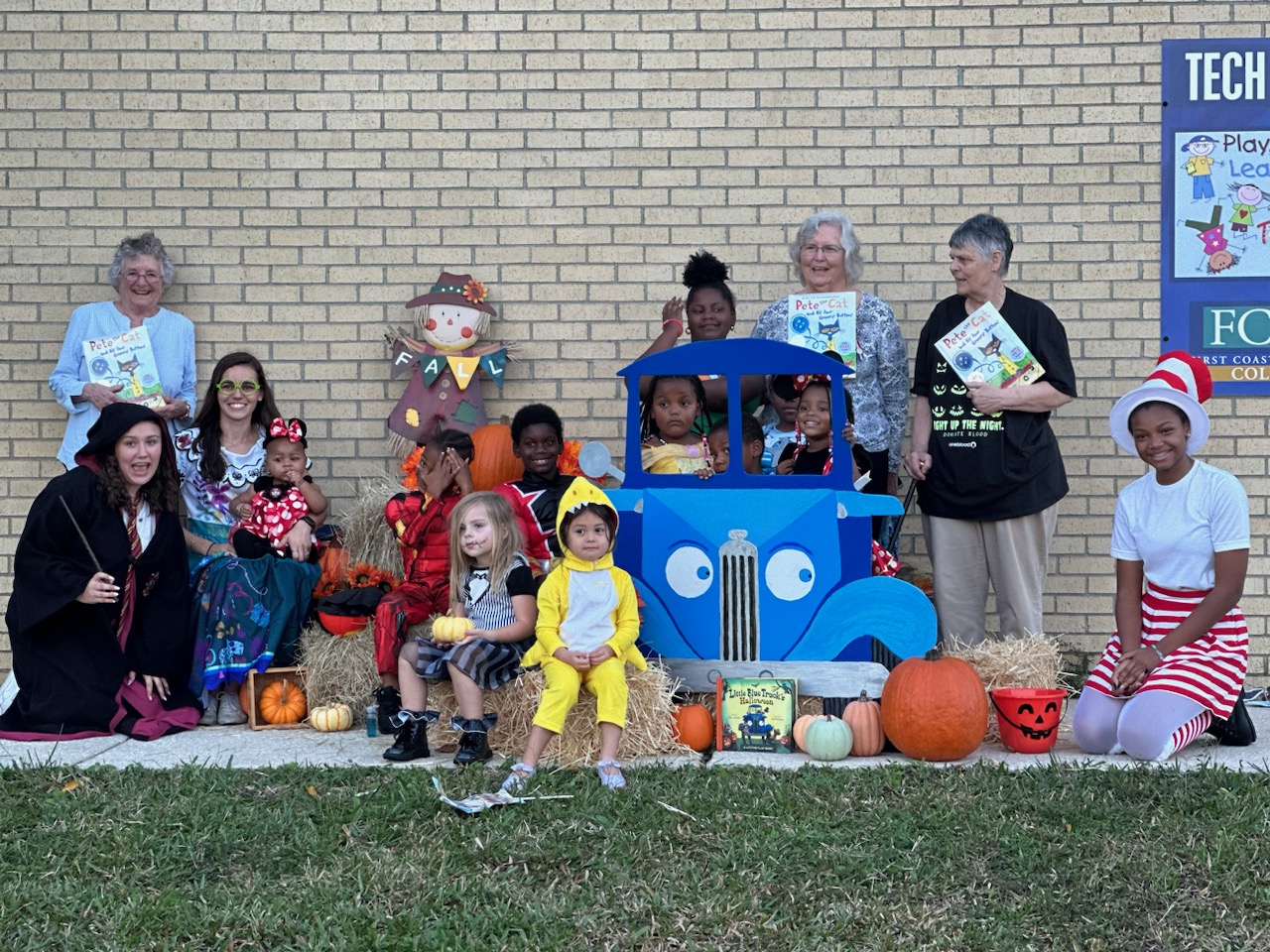 What more could you want to engage the Head Start Families in lots of fun activities during the program's first Fall Fest. What a great time everybody had; and, we even managed to read a story!!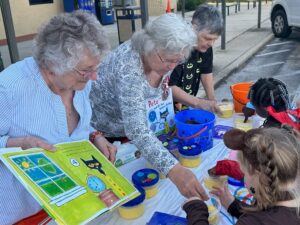 On October 31, Altrusa St Augustine partnered with the St Johns County Head Start Family Fun Day Program to read the children's book, 'Pete the Cat and His Four Groovy Buttons.' In the story, Pete's buttons keep popping off his favorite shirt.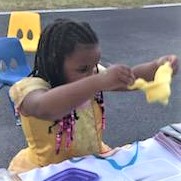 As we read the story, and the buttons popped off the shirt, the children placed the buttons in the containers of yellow slime and watched the buttons disappear into the ooze. When the story was finished, the children searched the yellow ooze, trying to retrieve the buttons.
At the recent St Johns County Head Start Family Fun Day, all the children attending were allowed to choose books to take home and add to their own libraries. These books are part of an ongoing program Altrusa St. Augustine has with the Head Start Program. The books are given for free to Altrusa by The Lisa Libraries. All Altrusa has to pay is the shipping. Last year Altrusa gave books to the children during the Monday Fundays and during the summer in the Read with Me Weekend Program.
This fun day was also a kick-off for National Family Literacy Month. National Family Literacy Month is an opportunity for families to learn and read together. It also celebrates the work literacy programs do to empower families.